Campground
A downloadable game for Windows and macOS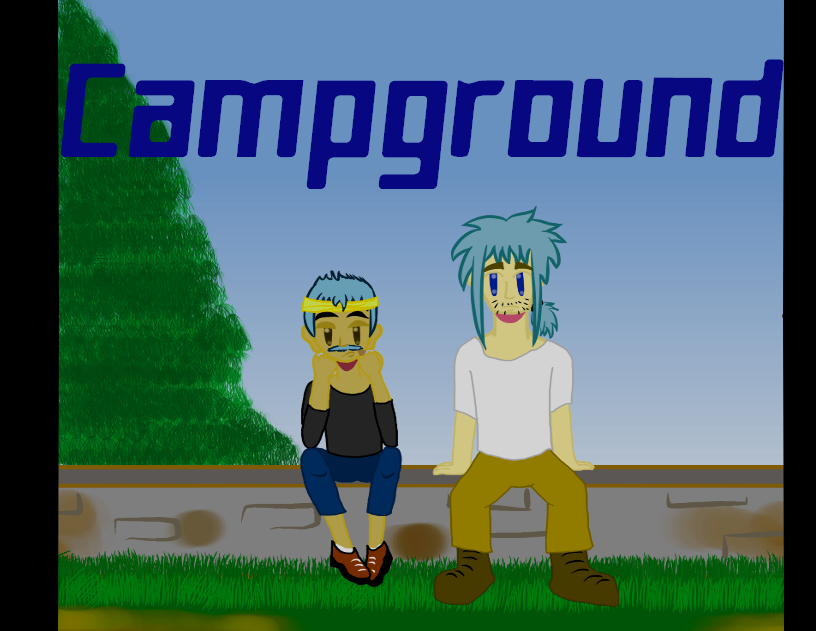 Set in the same universe as the award winning Grunge and Roses, Campground centers on a camping trip that Edd and Ale take prior to December 1994.

While the pair have been living together as best friends for a few months, Ale knows that his feelings for Edd-- and conversely, Edd's feelings for him-- have been changing. But the anniversary of a certain tragic experience holds him back from acknowledging what he really wants.
Why Play Campground?
Bisexual protagonists! 🏳️‍🌈
No combat!
Small story that builds upon the previous game
Free (suggested donation like the last one)💲
DETAILS ON GAME
This game takes approximately 15 to 30 minutes to complete. Please note that this game has a different set up than Grunge: there are no puzzles, quests, or combat sections. The game is more along the lines of interactive fiction.
CONTENT WARNING
This game is meant for ages 16 and older. There is strong language, drug use and references, some sexual content and discussion, depression, and mentions of suicide. This game was created specifically for the 2nd RPG Maker GOTM Jam which has the theme of '"Sad and Emotional." Please be aware of these things as you play the game.
FEEDBACK? REPORT BUGS?
If you encounter a bug please post a screenshot and explain what you were doing and where in the comments section below. Any bug reports without screenshots will be ignored.
Download
Click download now to get access to the following files:
Campground_MacVersion1.1.zip
789 MB
Campground_WindowsVersion1.1.zip
659 MB